Available Now in Distribution
Rachio's first controller for pros
The NEW Pro Series Wi-Fi Irrigation Controller provides a professional-grade indoor installation experience for a variety of applications. Optional weatherproof enclosure available for outdoor installs.
Pro features demo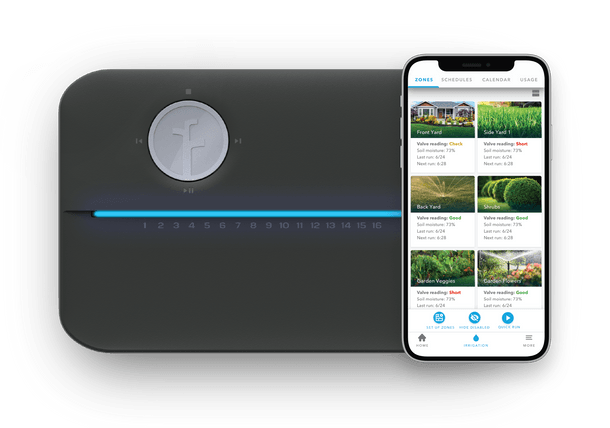 No software fees

Supports 2.4 / 5 GHz routers

Faulty wiring alerts

4-year warranty
Key features
Wire-ready terminals (6, 8 or 16-zone)
1 MV & 2 sensors for flow and rain
Supports 2.4 / 5 GHz routers
Faulty wiring alerts
4-year warranty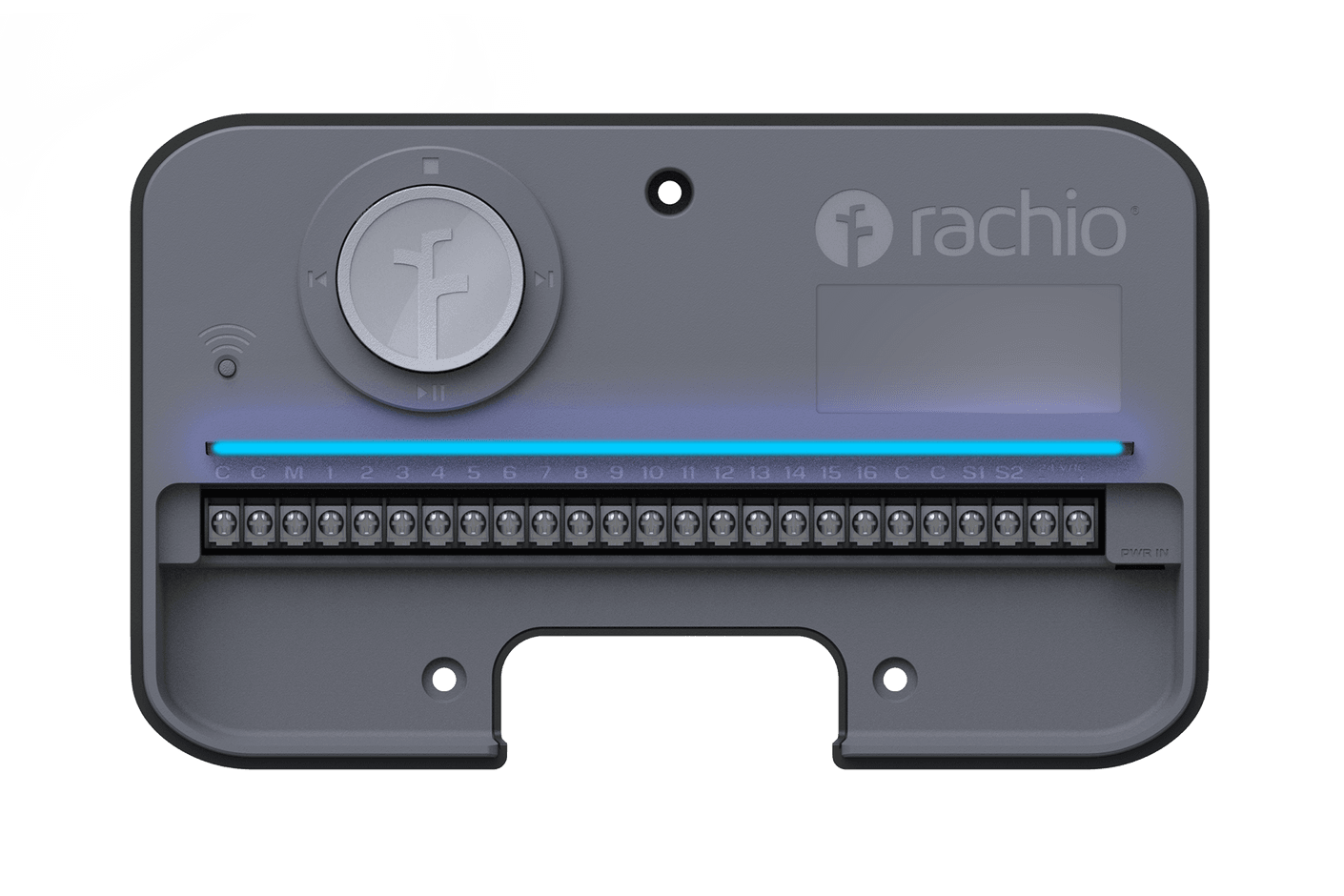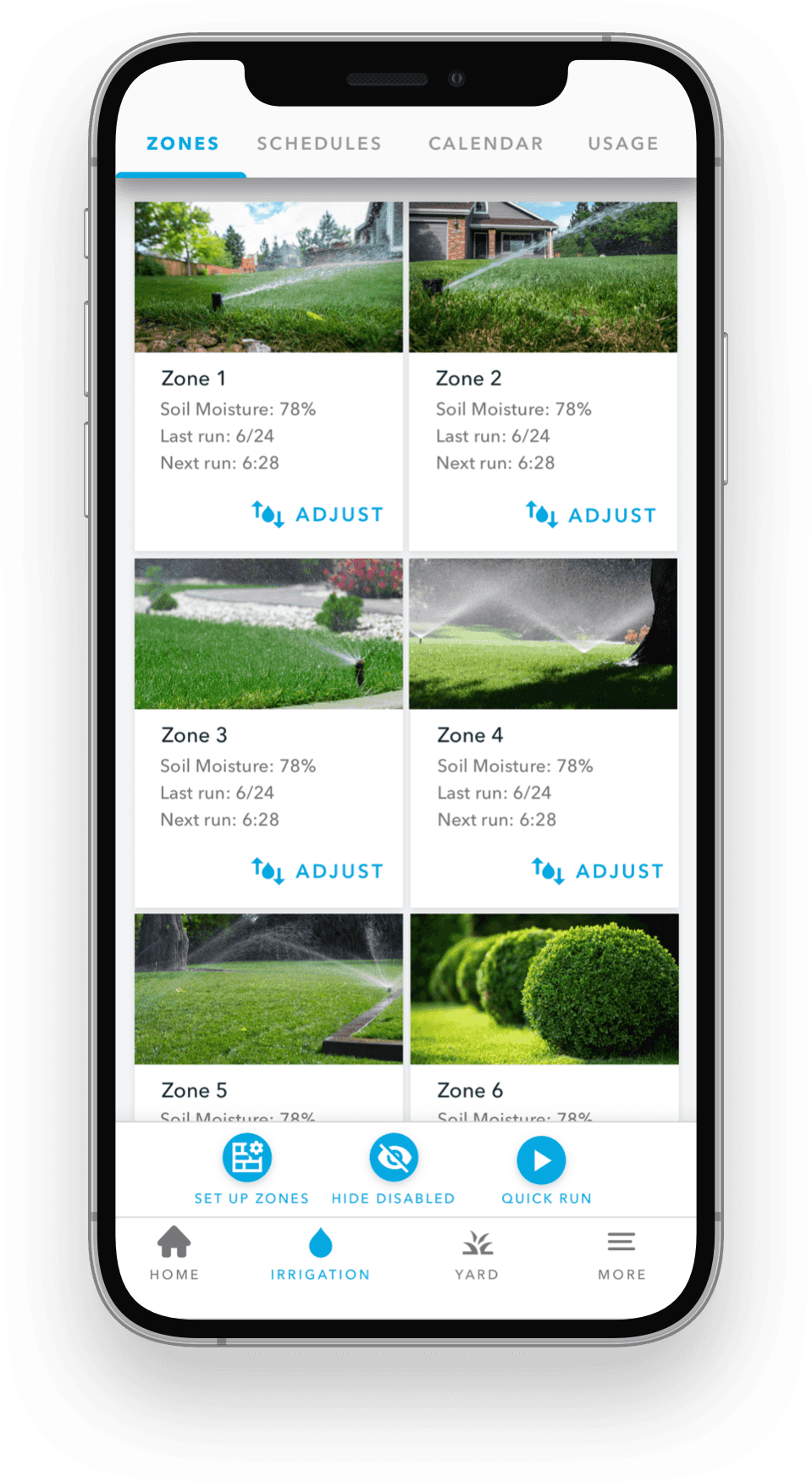 Do more with the Rachio app
Access and troubleshoot controllers anywhere with the Rachio app
Pro Series Controllers are eligible for Pro Rewards Program
Pro features to simplify your workday
Dedicated English and Spanish pro support line
Supports 2.4 / 5 GHz routers
Free homeowner leads with Pro Finder network
No software fees
Where to Buy
Rachio partners with irrigation distributors to provide in-store same-day pickup and education. We encourage all contractors to establish an account and relationship with their local irrigation supplier which provides the best pricing, availability, purchase terms, and rewards.
Can't find Rachio near you? Tell us where you want to buy.
Sign up for updates
Enter your email to be notified when the Pro Series launches.
Rachio Pro Series vs. consumer controller
Pro Series controller provides a professional-grade Wi-Fi irrigation solution to maximize water efficiency. Do more for your customer with the smartest weather data, simplest app, and fastest install.
Rachio Pro Series

Released 2022

Rachio consumer unit

Released 2019

Basics

Zone Counts

Rachio Pro Series

Released 2022

6, 8, 16

Rachio consumer unit

Released 2019

8, 16

Pump/Master Valves

Rachio Pro Series

Released 2022

1

Rachio consumer unit

Released 2019

1

Sensor Ports

Rachio Pro Series

Released 2022

2

Rachio consumer unit

Released 2019

2

Flow Monitoring (supports: badger, cst, everydrop, flowmec, toro)(wired)

Rachio Pro Series

Released 2022

Rachio consumer unit

Released 2019

Indoor/Outdoor

Rachio Pro Series

Released 2022

Enclosure optional

Rachio consumer unit

Released 2019

Connectivity / IoT Compatability

Wi-Fi Support & Bands

Rachio Pro Series

Released 2022

2.4 / 5 GHz

Rachio consumer unit

Released 2019

2.4 / 5 GHz

Home Integrations

Rachio Pro Series

Released 2022

Alexa, Control 4, IFTTT, Wink, Control 4, Google Assistant, SmartThings, Nexia

Rachio consumer unit

Released 2019

Alexa, Control 4, IFTTT, Wink, Control 4, Google Assistant, SmartThings, Nexia

Software Fees

Rachio Pro Series

Released 2022

$0

Rachio consumer unit

Released 2019

$0

Installation

Dirt-Resistant-Faceplate

Rachio Pro Series

Released 2022

Rachio consumer unit

Released 2019

Wire-Ready/Captive Terminal Screws

Rachio Pro Series

Released 2022

Rachio consumer unit

Released 2019

Troubleshooting

PCBA Engineered for Testing

Rachio Pro Series

Released 2022

Rachio consumer unit

Released 2019

Volt Ohms Meter Testing

Rachio Pro Series

Released 2022

Rachio consumer unit

Released 2019

Warranty

Warranty Years

Rachio Pro Series

Released 2022

4

Rachio consumer unit

Released 2019

2 No Longer Sold in Pro Distribution